By: mouseru Date of post: 23.05.2017
Kasukuwere takes aim on Mnangagwa. Zanu-PF supporters attack opposition activist with sjamboks. When is enough, enough? Govt blocks eviction of villagers. Kasukuwere takes fight to Mnangagwa. Kasukuwere orders suspension of Harare MDC-T councillors.
Bogus CIO agent nabbed for attempting to swindle vendor. ZCP accuses Zanu PF of causing economic damage. United By Drought, Divided By Development? Zimbabweans may soon be forced to leave SA. Mutare hosts road fund talks. Gache-Gache gold mining in pipeline. May gold deliveries buoyant. Kasukuwere to know fate. VP unpacks Constitutional Bill. Government clarifies roadblocks issue. Govt commits to implementing UNHRC recommendations. UK-based Zimbabweans launch week-long protest over postal vote.
MDC-T cries foul over new Zec requirements. Cash crisis to continue. NSSA to launch contributory scheme by year-end. Roadblocks slashed to 40 countrywide. More than 7 animals ready for African Animal Ark operation.
Mkwasine farmers want alternative miller. Govt orders only four roadblocks per province. Communal farmers top maize yield: Broke Zimparks auctions tourist attraction centres.
Zimbabwe Industry Sectors | Economy Watch
Eternal headache for Zim, SA. Chiadzwa villagers, ZCDC break impasse. Zinwa sues 20 councils over levies. Joshua Nkomo mentored Mugabe: Mugabe lashes out at Chinese. Zim to harvest 4m tonnes food crops. ZEC hails police role in polls. Zanu-PF Byo agrees to solve squabbles. MMCZ mulls highway weigh-bridges. ZimFund phase two completion next year.
Land dispute resolution in Zimbabwe. Dhlakama complains of slow progress in peace talks. Zimbabwe to tour Sri Lanka after 15 years. Parly security committee concedes rot in police. Chimene wants Mnangagwa fired. VP Mnangagwa leads business delegation to SA. Zim to engage Turkey over jailed students. Goverment gets tough on food fortification. No more electricity cuts: Zanu-PF introduces electronic membership cards.
New voter registration requirements. SA cheap chrome ore threaten Zim mining sector. Tax judiciary officers scarce in Zimbabwe.
Cost of living decreases — consumer report. NEW SALARY MODEL FOR CIVIL SERVANTS. Break-in at Minister Sekeremayi house. Govt to revise Peace Bill. New diamond firm to deliver, says President. Zim-China deal boost for Victoria Falls. Sakunda targets one million hectares. Comm-Gen Chihuri warns corrupt, rogue cops. Zim economic prospects gloomy. Vagrants burn 21 NRZ wagons. Zimra shuts down Chinese firm. Largest party should lead coalition.
Retired cleric urges youths to take govt head-on. Chamisa meets Seke traditional leaders. Fear perpetuates Mugabe misrule. China-Exim Bank water rehabilitation loan yet to be released. Kasukuwere fate deferred to next politburo meeting. President commissions officer cadets.
Sino Hydro to hold 36pc Hwange equity. Pre-owned car imports up 38pc. Ex-Bosso player among bogus cops. Potential NRZ investors conduct assets inspection. MDC-T youths beat High Court Sheriff. All set for BVR election kits.
Govt June pay dates. One killed, 34 injured in Munhenzva accident. Villagers forced to donate towards youth rally. Government spends millions on cars, thousands on health. Fidelity capitalises on land bank.
Traffic accidents hit economy. Government spending to intensify ahead of elections. Foreign banks tighten screws on Zimbabwe. RBZ to descend on fuel operators. Tribunal set to probe suspended Chitown councillors.
Munyeza urges opposition to dump reforms demands. RBZ introduces direct access to forms CD1, disintermediates banks. Mugabe orders police to reduce roadblocks. Milk output declines in five months to May. You jumped the gun, Moyo told.
Post offices urged to develop financial inclusion strategies. Economy hogs limelight at Politburo. Mliswa withdraws case against land developer. China ensures its position in Africa. Pours billions into infrastructure, education. False start to Midzi death inquest. PSMAS board faces revolt. Opposition plots to derail Mugabe rally. Zanu PF activists attack village head. Parly to summon RBZ bosses over forex.
Suspected rhino poachers nabbed in SA. Crunch Politburo meeting today. Public interviews for new PG. Norton demo gets police nod. Cataract Island threatened by tourism development. HIV not peculiar to MSU — MP.
No reprieve for Mutumanje. Fresh hearing ordered for ZACC duo. Twist in Lumumba in Mugabe insult case. Nera calls for fair distribution of registration centres. Cuthbert Dube still faces prosecution.
Biological waste dumping furore: UN stays off sanctions issue. Invest in ICT infrastructure, Agribank urged. IMF wants Zesa to collect debts. MPs clash on abortion policy. G40 fears Mnangagwa is shoo-in. MDC wants referendum on Chief Justice Bill. Zanu PF chefs flaunt wealth. Nurses, doctors meet Zec over voting privileges.
No future under Zanu PF rule — Williams. Doctors, nurses need to vote. Zim FDI continues to fall. At the coalface, Gender in Local Government. Moyo, Charamba fight over Mnangagwa. Money changers cash in on RTGS gridlock. Poll boycott not an option: Compensation following land reform: ZimTrade, SAZ sign 2nd MoU. Zimra cargo tracker cuts smuggling, fraud.
Book about the Vigil — Zimbabwe Vigil Diary. How Chinese traders dodge Zimra. Windfall for Barclays workers. Mugabe succession scramble intensifies.
Women must now lead, says Mujuru. Poor countries export power while millions go without. Lions kill 10 plus cattle in Dete. Bond notes incentives for gold panners. Mugabe turns to youths in re-election bid. Con-Court asked to stop BVR process. PPA to forge ahead with refinery plans.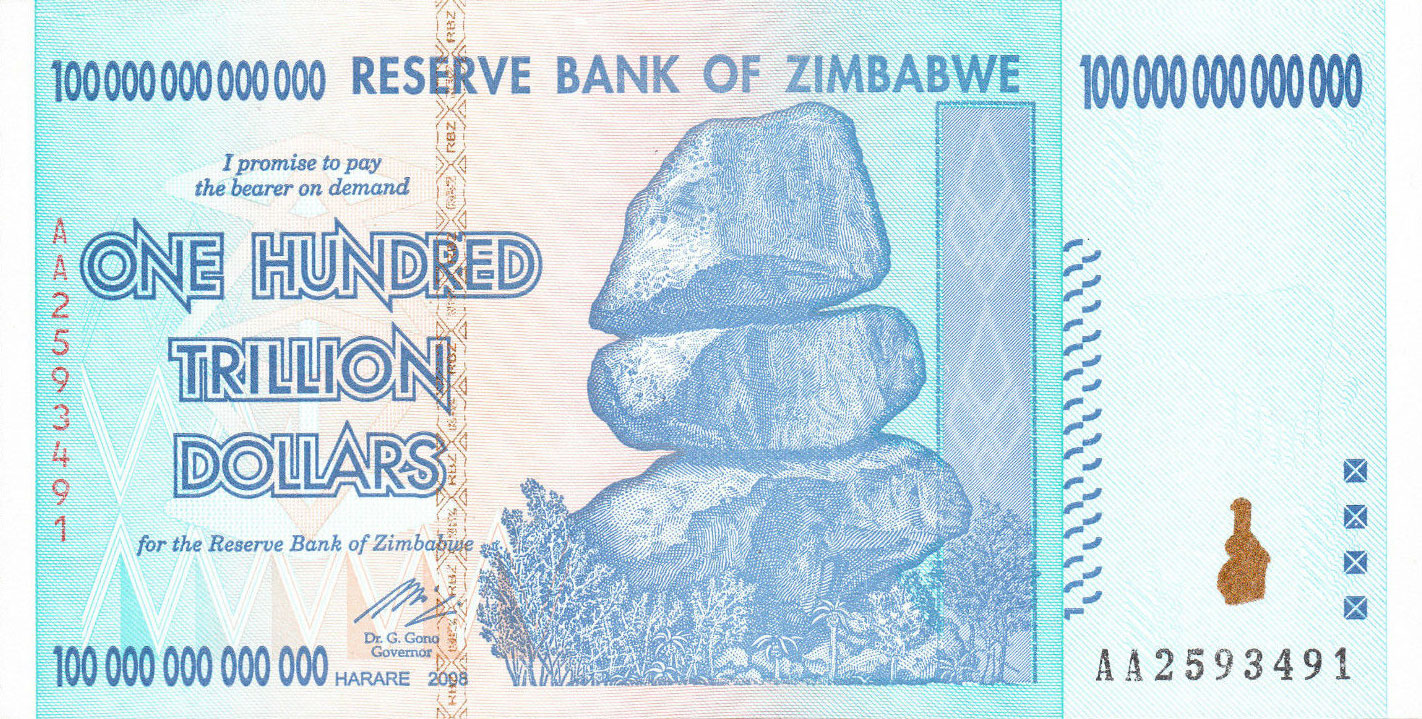 MP in road accident. Zanu-PF Byo drama continues. TB cases increase in Cowdray Park, Council blames overcrowding. In Zimbabwe, benefits of forgotten farming method realized during drought. Lack of funds cripples MPs. Sex pills worry govt. Mujuru regrets campaigning for Mugabe, Zanu PF. Construction of new Parliament to commence this August. Mugabe cuts Tomana loose.
Zimbabweans lack holiday culture, says minister. Cooking oil shortages loom. High Court dismisses diamond firm, ex-workers row. Govt moots road accident fund. Stanbic maintains top position. Hippo Valley back in the black. Diamond production down 6pc. Mugabe asked to stop Barclays sale.
Mugabe dumps Zanu PF allies. Police suspend officers. Fraud-accused soldier gets bail. Byo seeks go-ahead for low-density housing. Govt scraps varsities cadetship programme. Zimra dangles carrot to cross-borders.
Govt ready to offer fiscal incentives for research. Zimbabwe expects 2,7m tonnes of maize. Cyber law not linked to polls: Tsvangirai in catch as elections beckon. Harare water crisis worsens. Zanu PF bigwigs in trouble. Enact law to restrict Mugabe trips: War vets demand arrest of 3 ministers. PDZ official faces presidential insult charge. Mnangagwa spot-on on police roadblocks.
Barclays deal under threat. Chrome miners raise alarm. SA firm loses Mbada asset claim. Econet Zimbabwe bemoans growth hurdles. Gateway parents in messy school row. Top airforce boss grabs school. How Zimbabwe can get out of crisis. Labour opposes TNF Bill clauses.
Fly Africa takes to the skies. Zanu PF scoffs at US reform calls. Zanu PF defies Mugabe over stands. Encourage political tolerance among youths: NewsDay journalists finally freed. Irvines culls birds after avian flu outbreak. Fear Grips Zimbabweans Attempting to Renew South African Permits.
CIO, police tiff escalates. Come up with agricultural policy, Government urged. Inputs scheme to benefit one million more households.
Millers call for suspension of food fortification. Minister calls for holistic approach to fisheries. Govt commits to speedy dispute resolution. Zim can fund own programmes —ED. WB slashes Zim economic growth. Serious chicken shortages loom. Tsvangirai wary of Zanu PF infiltration. Forbes Border offices to be demolished.
Stop the fights, Mr President. Reform or no talks. Mnangagwa speaks on roadblocks. Aspindale to develop 1 houses. Nssa mulls domestic workers pension. Mzembi remains firmly in UNWTO race. Botswana bans importation of Zim poultry products. Trump tightens screws on Mugabe. Mugabe approves EU human rights funding.
Zanu PF threatens Mutare shutdown. Come clean, Zec told. Major producers ready for food fortification. Mozambique bans poultry imports from Zimbabwe. Zimra surpasses revenue targets. Acting President speaks on roadblocks. Manicaland readies to host President. RDCs mobilise voters for Tsholotsho jumbo saga sucks in two ministers.
Zanu PF official petrol-bombed. Tajamuka threatens fresh mass protests. MDC threatens Zec with legal action. Mnangagwa nephew dragged to court. Mugadza criminal nuisance case put on hold. Tsvangirai fine-tunes fresh policy blueprint. Legislator dangles food ahead of Mugabe rally. MDC-T urged to rein in its councillors. I am ready to lead: Zanu PF supporters heckle Mahofa. Zimbabwe gets EU funding for human rights protection. Forex dealer killed over fake rands.
Parly resumes sitting today. Govt to clear parastatal debts to Zesa. Chihuri defends use of spikes. Provinces snub Kasukuwere again. Cotton input scheme under threat.
Gumbo defends duty exemption to private firms. Mugabe insult cases crumble. Chihuri, Chombo deny cops bashed granny. Protest over Diaspora vote. Zanu PF rigging poll: MDC looks beyond Mugabe. Africa must take the lead in addressing global health challenges. MDC-T hails brave Zanu PF official. Opposition has given up on elections: Housing scheme beneficiaries ordered to hang Mugabe portraits. Zanu PF dismisses seniority in succession. Zapu official accuses Mugabe of stalling development.
Mohadi company wrangle rages on. President arrives in New York. ZimAlloys courts Indian investor. President to appoint varsity councils. Govt distributes cotton inputs. Sekeramayi in eye of a storm. Tsvangirai, Mugabe tussle for youth vote. Special Economic Zones long way out. Shops using multiple pricing system. How double-faced Mugabe is breeding endemic corruption.
Presidency disputes Dubai mansion report. What on Earth is Going On. Criminal charges for ex-Zimra chief. Tsd trading system guaranteed 40pc contracts on Beitbridge highway project. BVR voter registration kits tender awarded.
Zimbabwe Unemployment Rate | | Data | Chart | Calendar | Forecast
Zim students arrested for drug trafficking in Cyprus. Dr Sekeramayi tells Prof Moyo. Zesa wants 49pc tariff hike. Bonus payment dates unchanged. Grace slams Marondera council. VP allies threaten peace — Minister. Zanu PF wants Mugabe to reverse sale of Barclays Bank of Zimbabwe. Mugabe speaks out against white capital virtual fx trading game SA and Zim.
Zimbabwe reports H5N8 bird flu at poultry farm: President slams factionalism in Zanu-PF. Outrage over Moyo utterances. Govt announces paradigm shift on housing. Tongaat, outgrowers on collision course. War vets back coalition. Dark clouds hang over Kasukuwere. Govt in schools shutdown U-turn.
Marange Diamond output plunges.
Russia Foreign Exchange Reserves | | Data | Chart | Calendar
Bidding war erupts over Barclays Bank. Education secretary makes U-turn on Reviews for forex avalanche 3.0 South schools. Gift Banda takes on Kasukuwere. Retail outlets fined for not banking cash. Retail sector to decline. Zuma promises no Zimbabwe-style land grabs. Concourt date for Prof Moyo.
MP loses irrigation equipment. The inconsistencies of black African elitism. Call on Zesa to lower tarrifs. Govt bans golden handshakes. Moyo attacks VP, lauds Sekeramayi. Walking the talk on corruption. Big Zim contingent for ILO conference. Majority of Zimbabweans Fear Outbreak of Election Campaign Violence.
Nicholas Vingirai takes control of Mashonaland Holdings. ZANU-PF takes full advantage of incumbency. Drug-peddling cop loses appeal. Lifestyle audits unsettle ZIMRA workers. Not time for looting. Germans take control of Gonarezhou. Now Mugabe says Harare stinks.
Bureaucratic bungling, poor planning to affect wheat hectarage. Tsvangirai woos top army bosses. Zanu PF neglected Ndlovu: MDC orders council to stop harassing vendors. MDC takes door-to-door campaign to Best stock trading app uk. Mugadza stages another one-man demo. Zanu PF captures State.
Gushungo bombing suspects indicted for High Court trial. Nkosana Moyo keeps nation guessing on presidential bid.
Pressure piles zimbabwe forex reserves Zec over BVR tender winner. Zesa pushes for tariffs review. Fierce clashes loom at Mugabe rally. RTG shareholders pull plug on rights issue. ZETDC, CAFCA executives face jail. EMA approves Gwanda solar plant project. Barclays Bank Zim acquisition finalised. Laughing at power in Zimbabwe.
Tongaat banks on Tokwe-Mukorsi Dam. Zanu PF now rural party: I was blocked from presidency: Masvingo Zanu PF war rages on. Mugabe kicks off push. Mujuru, Tsvangirai on collision course.
Zimra urges taxpayers to hold business accountable to tax remittances. MDC-T orders Bulawayo mayor to sell second car. Over 53 firms express interest in NRZ project. More diamond mining equipment arrives. President mourns nat hero Ndlovu. Govt, Nssa pen Telecel agreement. Calls for electoral courts. Coalition vital for voter mobilisation. Minister escapes death by whisker.
Govt loses out on mining tax. Tsvangirai slams position seekers. Zimra acquires 8 fiscal machines. Leadership wrangle rocks Zanu PF Manicaland. The resurgence of the democratic movement in Zimbabwe. Do Laws have to be Aligned with the Constitution? RBZ, Zesa strike Eskom deal. Govt gazettes law for SEZs rebates. Prosecutor exposes loophole in Maintenance Act. Veteran politician Ndlovu dies. Mawarire calls on UN to intervene in Zim polls.
Teachers plan massive strike. Another big week for Mugabe, aides. Manufacturing sector in dire need of support. Govt urged to deal with statelessness, rights and welfare of children. Parly committees chairpersons threatened by ministers: Govt, grain millers head for clash. Mudzvova honoured in Norway. Zanu PF youths, war vets square off. Zanu PF plots provincial shutdown.
The Importance of Leadership. Commercial agriculture in Africa: Nepotism in Zimbabwe Remains the Norm as Unemployment Bites. Rotten to the core — Zimbabwe Vigil Diary.
Pricing pressure mounts on telecommunications operators. Kasukuwere probe report now complete. Vingirai, Govt deal on ZB under threat. Electoral Act faces class action.
MDC youth stabbed in Chiwundura as poll violence rages on. Opposition wary of CIO infiltration. Zim increases petrol blending to 10 percent. Mugabe must look beyond Pan-African rhetoric.
Cocaine presents fresh challenge to Zim folk. Zanu PF costs Zimbos dearly. NSSA pensions increase in September. National Parks in destocking exercise.
Call for tougher action on factionalism. Govt withdraws student funding: Grants financial institutions to be named: VP Mphoko to meet Putin. No coalition leader yet, says Biti. Government working on plans to set up disaster fund. Govt averts load-shedding threat. Govt robbing us blind — Zimbos. Ex-minister slammed over presidential ambitions. Zim must just adopt rand. Health crisis looms as nurses strike. Air Zim struggles to secure partner. Bigwigs fret as Mugabe returns.
Mugabe king of dictators: Land reform cost 1,5m jobs: Harare clinic delivers test tube baby. Dairibord optimistic in spite of headwinds. Zimra boss pleads for immunity. Zanu PF-affiliated space barons wreak havoc in Mbare. Mutsvangwa lays into Kasukuwere. Dokora scoffs at critics. Grace tipped for Cabinet post.
Mphoko accuses police of taking sides in Zanu PF wars. Govt crafts measures to tackle smuggling. ZPC re-powering projects in limbo. Local communities must benefit from wildlife sanctuaries: SA embassy staff in bribery storm.
Kasukuwere saga needs closure: ZANU-PF chefs scramble for assets. NSSA rejects Cold Storage Company board. Will new Highway Code tame traffic jungle? Game changer or another dummy? ZERA says ready to launch fuel marking programme. HCB denies threatening to cut off power to Zimbabwe. Mukupe slams Mugabe for retaining graft-accused perm secs. War vets in court over Byo violence. Tsvangirai meets with top church leaders. Anger over plan to close schools. AirZim rot sparks Mugabe concerns.
Africa Day has lost meaning. Zim on high Ebola alert. Mugabe a huge embarrasment for Africa. A case for reforms ahead of the watershed elections. Partisan conduct etrade stock dividends police will fuel violence ahead of elections. Civil society resolves to coordinate on elections. A ploy for the elections.
Parliament to hold inaugural Open Day. Mutumanje withdraws Concourt application. Zimra chief Pasi zimbabwe forex reserves. Rogue cops demand bribes in Ngundu. ZCDC takes delivery of new equipment. Child smuggling on Zim-SA border surges. Mat chiefs seek broadcasting licences. Zim poultry producers burdened by VAT on inputs, capital investment.
Cabinet assesses Beitbridge tenders. Govt expands ease of doing business reforms. Harare braces for more water cuts. Life goes on in Masvingo: Chingwizi villagers seek to quash jail term. Zimbos fear for the worst.
Kasukuwere feels the heat. Army dispels recruitment rumours. Clobbered Zanu PF youth leader vows revenge. Mphoko storms police station. Zimbabwe runs short of potatoes. Govt urged to export transformers to raise forex.
Anglican quartet dumps Kunonga. Acting President Mphoko speaks on party violence. Informer pleads with Chombo. Drunk cop to face the music. Evictions, Beatings at Mugabe-Linked Farm. MPs fume over ZCTU Nssa board seat. MDC launches valangebhetshu voter drive. RBZ takes over diamond operations. Mugabe must condemn Zanu PF violence. Mudede should respect Constitution. Zanu-PF raps Byo violence. Stage set for violent campaign.
Mugabe reassigns permanent secretaries. Chimene claims verbal abuse at Mutambanengwe burial. Opposition scoffs at Mnangagwa jobs claim. SI 64 remains in place — Bimha. Govt creates 2,2m jobs, gamma scalping forex ED.
High Court upholds water disconnection rulings. Take up health care cover, Cimas urges. Cabinet approves National Competition Policy. ATI boosts trade, investment in Zim. AfDB projects Zim GDP at 1,3pc. Case IH showcases equipment range.
Mutambanengwe Family Peeved At Hero Status Snub. Govt slammed over imports ban flip-flop. MPs grill Kasukuwere over Chinese conduct. Zim banks reject rand adoption. G40 dead in the water: We will smash Zanu PF: Govt blames sanctions for failure to fund arts. Prisoner strangles cellmate to death. Zanu PF factions in bloody clashes. The Emancipatory Rural Politics Initiative: New law to beef up child rights. Crackdown on corruption needs serious approach.
Industry calls for 10pc export incentive. President, Manicaland youth indaba set for June. Violent clashes rock Zanu-PF. Tribunal to table Tomana report before President. The wet road to freedom — Zimbabwe Vigil Diary. Kwekwe council drags Zinwa to court. Whither the grand coalition? Villagers forced to donate towards Mugabe rally.
Importance of manufacturing FDI for industrialisation, economic growth and development in Africa. Command model to spread to other sectors. Hunter killed in Gwayi.
OPC happy with realignment of some laws. Govt to reduce pensionable age. Convert the cows to cash, AU tells Zim. War vets back Diaspora vote. Senators in war of words over Zec. Mystery disease puzzles doctors. Close to 50 people admitted, 15 cattle dead.
Zec, opposition parties meet. War vets turn on Mutsvangwa, dare Chiwenga. Kasukuwere gets rare Zanu PF backing. Zim joins probe team. Harare water crisis deepens. Stressed banks weep over cash shortages. CIO, police clash over corruption allegations. Zanu PF youths dethrone PC over Kasukuwere. Zanu PF must stem cash crisis: More mass graves discovered.
Psmas debt not priority: Zhuwao defends Youth Fund defaulters. Female artists up for training. Zimbabwe set to appear before ILO. Sakunda funded Command Agric. MDC-T plans job losses demo. Mugabe, Mutsvangwa go head-to-head. A volcano about to erupt. Zanu PF Masvingo election disputed. Cabinet battle looms over ZimAsset. Mugabe ill-health scales crisis point. Council salaries probe tribunal requests more time. Zim to host first CSR conference.
Mugabe blocks rand adoption. Chombo, zanu-pf officials in Angola for indaba. Pfumbidzayi wins bail extension. Parastatals… graveyards of good intent? Wheat farmers miss deadline. Afrobarometer report timely warning. South Africa deports 10 Zimbabweans. Beitbridge-Harare highway dualisation launch; Tokwe — Mukosi Dam commissioning. Air Zim drowns in glut of bad news.
Zim govt must reduce spending. Mugadza challenges criminal nuisance rap. We have not closed any company: Govt dithers on ease of doing business laws. Senators weep as trafficking survivor narrates ordeal. Zim economy can be turned around within 10 years. Police gag Nera leaders. MDC-T, Zanu PF activists in bloody clashes. Competition watchdog probes Zesa, CAFCA barter deal. Act to criminalise child marriages.
Call for reform of 22 Statutory Instruments. VP Mphoko defends Reconciliation Bill. Parks bigwig in the dock. The Zimbabwe Government remains in contempt of court and continues to flout the rule of law. IMF Staff Completes Article IV Visit to Zimbabwe. Sacked army couple sues commanders. Mugabe biker in serious accident.
Govt to exclude expats from voting. Civil servants pay dates out. Solanki off the hook. Five poachers arrested in Matobo. Botswana kills 68 Zim cattle. NIEEB CEO diverts youth funds. Setting up of Robert Mugabe varsity begins. MDC targets sex workers. Chimene revives Mutsvangwa fight. Govt probes contraceptives smuggling. Hands off SMM, Mawere tells govt. Electoral Act faces constitutional challenge. Zim to refurbish major roads. Duty on NRZ spares scrapped. Mozambican police seize contraband.
Zimbabwe Economy Facing Difficulties. How the Pierre Trudeau government turned a blind eye to Africa massacres. Standard Bank finalises ZPC debt package. Gold reserves to anchor local currency. April inflation up 0,48pc. SA transport operators block border for 8 hours. Provincial chairpersons snub Kasukuwere. Undenge hails Zesa for improved service.
Zanu-PF suspends Jaboon for 5 years. Cash shortages, roadblocks hamper tourism. ZBC unlikely to reform ahead of elections. Debate on the rand gathers momentum. Church war over prophet Wimbo deepens. Economic revival focus of MDC policy indaba. Zim tobacco output rebounds.
Zim switches to new malaria drug. No going back on coalition: ZB eyes diaspora after sanctions reprieve.
Mudede out of order: Harare needs an executive mayor: Zera threatens to destroy incandescent lights. Zim fails to export sweet potatoes since The Root Causes of the Fiscal and Monetary Crisis in Zimbabwe. Recuse yourself, Kasukuwere told. Creative Cities gathers momentum.
Zim now major cocaine market. Imprisoned before being found guilty. Zanu PF binges as nation starves. Overcoming fear — Zimbabwe Vigil Diary. Bank queues cripple firms. High noon for Kasukuwere? Financial inclusion among MSMEs. Kariba power generation depressed. Agony for jobless teachers. Committee to summon Minister over youth funds. Fuel prices go up.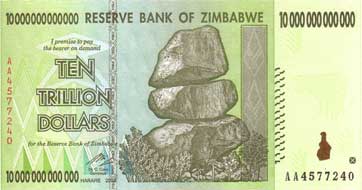 Govt at odds over rand adoption. Govt to build new Harare hospital. Cops can urinate in public: Rowdy youths disrupt meeting. Ex-Minister Buka abused Youth Fund. Zim elections expected by August Give health workers a chance to vote. Economy growing despite cash crisis: Mugabe rallies split Zanu PF. Ex-minister says unity better than FDI.
Competition and Tariff Commission probes ZETDC, Cafca deal.
Thursday deadline for civil servants housing registration. Minister in Youth Fund storm. Govt to abolish dual citizenship. Tsenengamu to remain on remand. Golden leaf turns farmers pale. Tourism sector records increase in occupancy. Mugabe has supporters, Tsvangirai has sympathisers — New book. CAPS recalls 4Cs cough syrup.
Electoral reform war rages on. ZUPCO wins lengthy court battle. Prophet predicts new Zim leader. ZCDC directors face prosecution. Govt must review stance on Zinwa. No funding for dam maintenance. Zimbabweans back opposition coalition. CIO agent, accomplice arrested for extortion.
Zimra registers SMEs for VAT. Jonathan Moyo off the hook. Seychelles backs Mzembi for UNWTO post. Plastic money fuels market quandary. Potraz riled by quality of service. Chikumba hearing deferred again. Looking after our Veterans. Zanu PF officials sued for food aid politicisation. MPs demand Gudyanga dismissal.
Woman up for smuggling cocaine. Govt targets 12m for HIV testing. Mujuru pursuing other deals. Stressed Zim cries for rands. Three nations combine in fight against malaria. RBZ dismisses bond notes hoax. Hunter drives through State House barricades.
Civil servants stands deal: Curious case of SA Judiciary, democracy. Govt avails revolving fund for ICT projects. Could US know-how trump aid in Africa? Open letter to all disposessed Zimbabwean farmers. Financial guru headed for Zim. Expose corruption, Zimra urges media.
Rising food prices the next big threat. Hunger, hardships hit varsity students. RBZ deploys crack team on retailers. No sacred cows, legislators told. Govt sets stage for Airzim revival. Scared Rwandan refugees refuse to leave Zim. Health workers demand voting facilities. Cash crisis exposes clueless govt. ZPC to ramp up power production. Zim bank queues get longer. Vanquished G40 disputes election.
Chadzamira bounces back as Masvingo chair. Chidyausiku a national hero. Eskom gives Zesa ultimatum. Zim, China seal investment MoUs. Hwange, creditors agree on payment plans. Civic society organisations hail coalition plans.
RTG clears Afreximbank, PTA legacy debts. Boardroom squabbles derail NPP branding. Only jobs being created are for making spikes: Zec should release election timelines: Methods for agrarian political economy: Mugabe must stop misleading people. Women agitate for a better deal in Zim.
Farmers left to rot at auction floors. When Zanu PF forgets its own. We either vote, or we all drown — Tsvangirai. Mugadza petitions Trump over Mugabe. Priyanka Chopra dismayed by child sexual abuse in Zimbabwe. President enjoys majority trust: Malaria deaths up 95 percent. Govt to retool beneficiaries of SI 64 of Inn On Rupurara shuts down.
Govt ratchets up fight against HIV. Nations unveil cross-border initiative to fight diseases. Gudyanga faces contempt of Parly. Date for President, youths indaba set.
Justice Zhou Blog: Isn't it time Zimbabwe shored up its gold and forex reserves?
Police spikes okay in extreme cases. Masanganise pulls out of Zanu-PF Masvingo election. Chinese firm to set up fertiliser plant. Mnangagwa urges church to pray for peaceful polls. How to reform Kimberly Process. Govt to recruit 2 teachers. Is there hope for Zim? Opposition coalition not enough. Patrick Chinamasa and Joseph Made in dam scandal. Concern over assisted voters. Parly demands return of diamond miners. Today Week Month All EXCLUSIVE: Mugabe's call for land grabs triggers fresh invasions in Zim 3, views.
Today Week Month All Joshua Nkomo mentored Mugabe: